Lions Royale Ragdolls Worldwide!
I hope this is a helpful Ragdoll breeder cattery 
list for those searching for Ragdoll kittens for sale
in Ontario, USA or worldwide!

Lions Royale Ragdolls can be found all over the world!

Many thanks to the wonderful and dedicated Ragdoll
breeders who have adopted one of our kittens or adult
cats.

I appreciate the updates and photos that you have shared
over the years.  Congratulations on the wonderful show
results that you have obtained!  You have made me very
proud.

On this page you will find links to the catteries that have
adopted a Ragdoll cat from Lions Royale Ragdoll Cattery
or those that I have adopted from over the years.

I have also included a couple  'honorable mentions' who
are simply good breeders that I know and recommend. 


 
CFA GP Lionsroyale Whippette Delite
AUSTRIA

TICA DGC Lionsroyale Blossom
(Blue Bi-color Ragdoll female)



BELGIUM




PRECIOUS MESHITO CATTERY




Lionsroyale Sweet Coco Baileys




(Chocolate Colorpoint Ragdoll Male)





DREAM-DOLLS Ragdolls in Belgium




Lionsroyale Mr Wonderful




(Chocolate Colorpoint Ragdoll male)





HUNGARY
Now retired from breeding.  So sad to hear.  Hajni was such
a wonderful and caring breeder. 




TICA International Champion
Lionsroyale Penelope
(Seal Point Ragdoll female)



ITALY



SUPREME CHAMPION
Lionsroyale Horatio Caine Baron
(RED Point BICOLOR Ragdoll Male)
Congratulations Roberta on such wonderful success with
Horatio!!





International Champion Lionsroyale Despina

 
(Seal Torbie Bicolor Ragdoll female)
Thankyou Irina for all of your hard work and dedication to
bring this beautiful girl so far!!
SPAIN

Lionsroyale Lovebug Patriarca
(Lilac Point Bi-Color Ragdoll Male)
GERMANY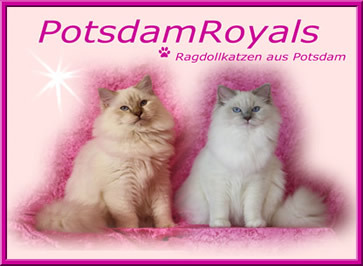 Lionsroyale Dakotah
(Chocolate Lynx Colorpoint Ragdoll Female)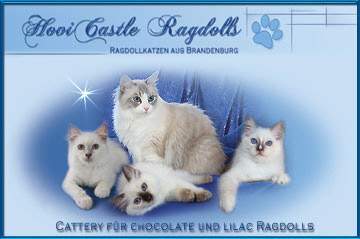 Lionsroyale Minnie Mouse
(Chocolate Tortie Point Ragdoll Female)
RAGDOLLS VON DEN TRAUMSCHNURRERN

Lionsroyale Mr Loverboy
(Chocolate Point Mitted Ragdoll Male)
Send an Email to Lions Royale Ragdolls