Call or Email Lions Royale Ragdolls



Email

Lorelei



or fill out an email form below



Telephone: 519-823-5839
Send an email for quick response
Ragdolls are fun to share!
Our special little Ragdoll kittens are lovingly home raised
and socialized with other cats as well as our Westie and,
of course, visitors of all ages.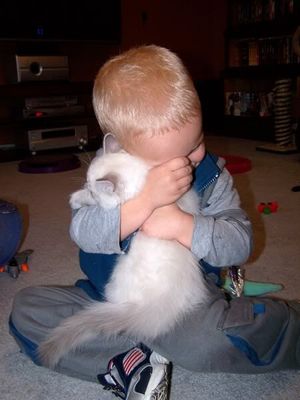 (Blue Point Ragdoll kitten shown above)
Little Bert loves to play with the kittens
and it's great for them to be exposed to small children
who often just want to love and squeeze that soft warm
fuzzy Ragdoll kitten..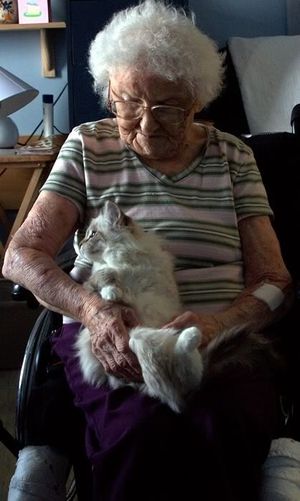 (Resident Mary with Tiffy aka 'Tigger' - seal lynx point
mitted ragdoll - now a spayed pet)
Lions Royale Ragdolls have always enjoyed visiting at the
nursing home.

It's a great way to get kittens used to traveling
and socializing.

Everyone enjoys themselves! There's no better way
to put a smile on a face than to share the love of a kitten.
Not very many kitties come to visit residents so it's quite
a treat to be able to do this.